The study of TIME and the accompanying abilities of TIMING, are of essence to those in the temporal performing arts.
The 'WORKING with TIME' deals directly with the perceived nature of time (both radial and linear) and how we develop our skills in handling it and using its various powers within composition and in performance.
The classes pass swiftly from an essential base of understanding to advanced areas concerning both conceptual clarity and skill refinement.
The inherent nature of timing is not simply a case of where something is placed in time but of reading the temporal language in the most concrete and direct way.
Interval and relationship.
This demands and leads us to a sensibility of the emotional colours and expression wrought by the elements of time : pulse, beat, accent, syncopation, atmosphere and phrasing.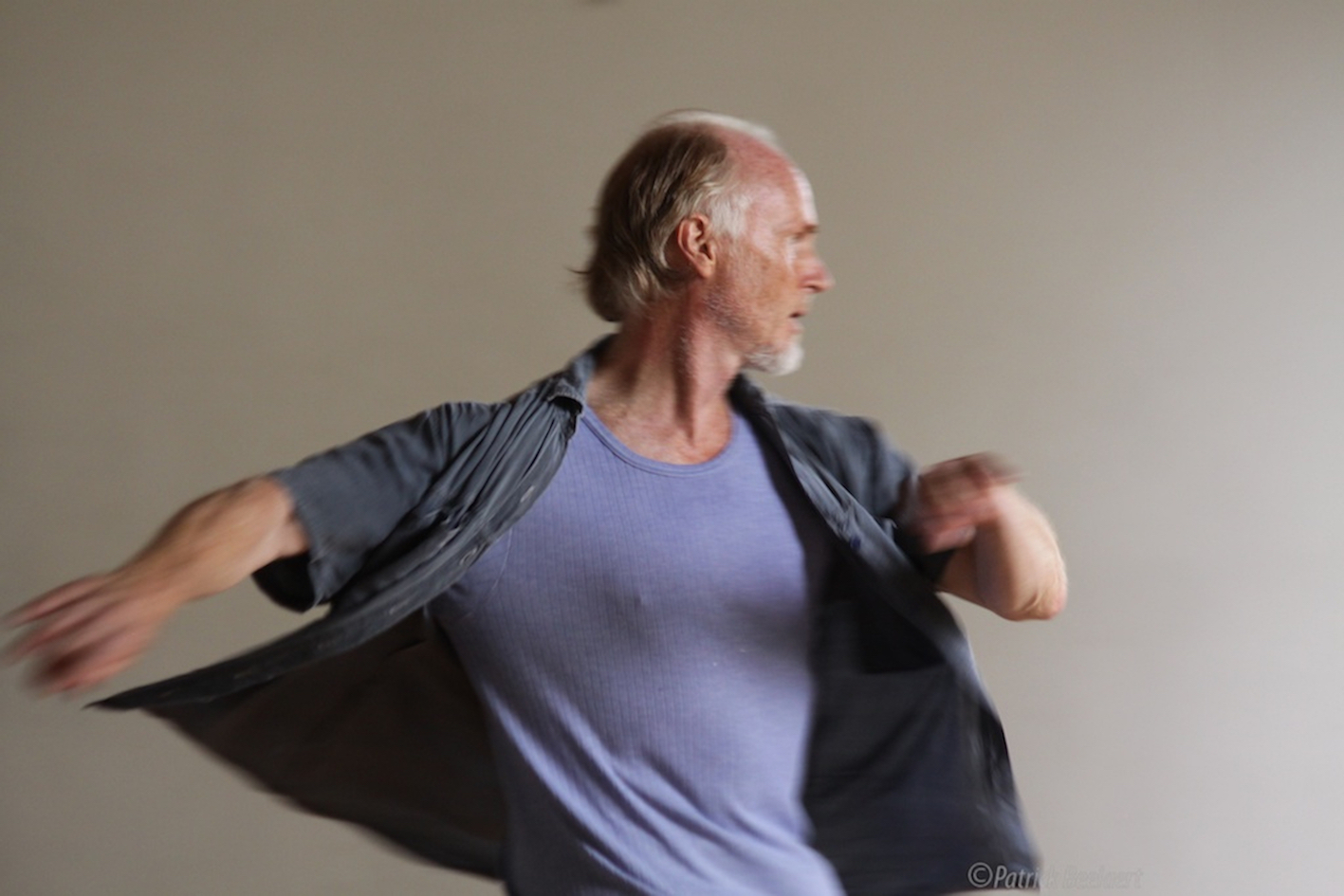 From Monday 10th
to Wednesday 12th of december 2018
Duration : 3 days
From 10am to 5pm
Studio May-B & Biped, Micadanses
15 rue Geoffroy l'Asnier 75004 PARIS

Cost : 165€
The whole amount is due when confirmation is received.

Students : Professional dancers with significant experience in the field of instant composition; actors and musicians with a previous and significative experience of movement or with no apprehension of using the body langage to express oneself. Teaching tongue: english & french Registration process*


Julyen Hamilton is a dancer, a choreographer, a poet, a teacher and a musician. His teaching and performances, as well as his stage and movement approaches have been acclaimed in many countries around the world. Born in England, he grom up in Amsterdam and is now based in Gerona, in northen Spain.Trained in a period of experimentation in London in the mid-70s , he has constantly made work from a radical point of view.
His work, both in company and solo, develops dance for the theatre - a place where an atmosphere of transformation, insight and understanding is permitted without resort to thin conclusions. In this ambience dancers and light designer are directed to compose pieces instantly; we practise a process of improvisation in rehearsal and in the moment of performance. Read more